Presenting Sponsor of Official Thursday Pro-Am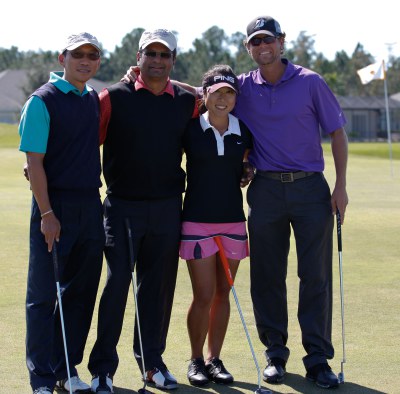 Branding and Visibility
The Official Pro-Am will be renamed with your company logo and message
Pro-Am title will be published in the official tournament week schedule of events
All pro-am sales materials, invitations, credentials, and signage will include your company logo
Company name and logo will be represented at the Tuesday Night Pro-Am Party
Company representative will have the opportunity to address all pro-am participants at both the Tuesday Night Pro-Am Party and the Pro-Am Tournament
Company name and logo shall be incorporated in all print related items associated with the Thursday Pro-Am
Company name and/or logo shall be represented on at least one item in the Pro-Am gift bag for each participant
Pro-Am Benefits
Three (3) Teams (9 spots) in the Thursday Pro-Am
Twenty (20) invitations to the Tuesday Meet the Pros Party
Twenty (20) 3-Day VIP Hospitality Passes
.Investment:  $10,000
18 Green Hospitality Sponsorship
The 18 Green Hospitality Pavilion is a shared entertainment area for tournament sponsors with VIP viewing of the 18th green.
The Hospitality pavilion provides:
Lunch buffet, desserts, and complimentary Beer, Wine and Non-alcoholic beverages
Listing on Corporate Sponsor Board
Corporate identification inside and outside of the pavilion
Complimentary daily pairings sheets, and spectator guides
30 Pavilion Tickets per day, Friday – Sunday
4 VIP Parking Passes per day, Friday – Sunday
50 Grounds tickets per day, Friday – Sunday
Pro-Am Team

3 amateur playing positions with a Symetra Tour professional
3 Pro-Am Party invitations for Tuesday, April 19th (each invitation admits 2)
3 TaylorMade Gift Packages and Team photo
Investment: $5,000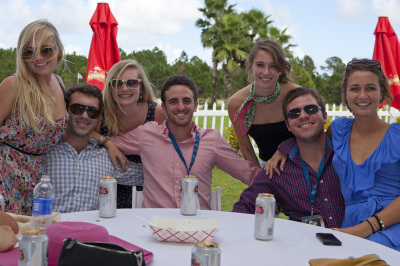 Official Volunteer Sponsorship
Support the group that truly makes our event possible and help make their experience one of the best on the SymetraTour. With over 200 volunteers working on the Guardian Retirement Championship, we assure you that your assistance will be rewarded through a premier branding opportunity.
Logo recognition on volunteer golf shirts
Logo recognition on volunteer golf hats
Branding & signage at the official volunteer headquarters
Listing as presenting sponsor of our volunteer program
Corporate recognition on the tournament's sponsor board 
20 VIP Hospitality passes per day, Friday – Sunday
Pro-Am Team
3 amateur playing positions with a Symetra Tour professional
3 Pro-Am Party invitations for Tuesday, April 19th (each invitation admits 2)
3 TaylorMade Gift Packages and Team photo